Retargeting Ads, also known as Remarketing Ads, are an important part of any online marketing campaign. With ecommerce sites converting only 3% of visitors, a business can't succeed if they ignore the 97%.
That's why Amplitude incorporates retargeting into our client's PPC and SEO campaigns with no additional fees.
Leveraging our proprietary Audience Intelligence machine learning platform, we are able to identify segments and reengage them using the top retargeting ad platforms, including AdRoll, Criteo, AudienceX, Steelhouse, Google Display Network, and Outbrain.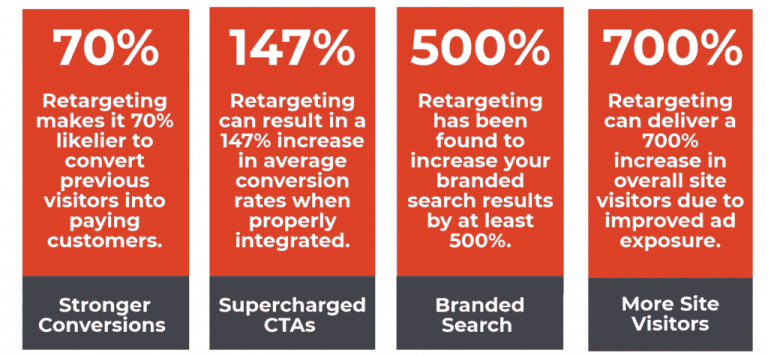 Retargeting helps remind someone of your product as they continue browsing the internet, whether they're on social media, their favorite news site or researching your competitors. Unlike banner ads, retargeting ads are served to people who've already stopped by your website. As a pixel-based technology, retargeting ads anonymously follow your audience throughout their online journey to later target them with personalized product offers. Retargeting is great for many reasons, including:
Reduced cost per impression
Better conversion rates
Improved ROI
Precise targeting
Cost effective branding
With Retargeting, we have a variety of ways to target users based on their demographics and buying behaviors. We use our proprietary Audience Intelligence platform to target or exclude site visitors based on their actions, create groups of users based on purchase intent and set up advanced conversion tracking rules. We've taken over campaigns with substantial wasteful programmatic spending and increased efficiency and results.
FUNNEL-STAGE REMARKETING ADS
To maximize the performance of your ad budget, we use marketing ads to reach customers at different stages of the buyer journey. HubSpot has done extensive research in the buyer journey, and describes the funnel as follows:
Top of the Funnel: The "awareness" stage, where people looking for answers, resources, education, research data, opinions, and insight.
Middle of the Funnel: The "evaluation" stage, where people are doing heavy research on whether or not your product or service is a good fit for them.
Bottom of the Funnel: The "purchase" stage, where people are figuring out exactly what it would take to become a customer.
In addition to audience segmentation and buyer journey consideration, all retargeting campaigns go through rigorous A/B testing. From ad copy to banner creative to landing page design – we benchmark and test in continuous pursuit of increasing conversion rates and sales.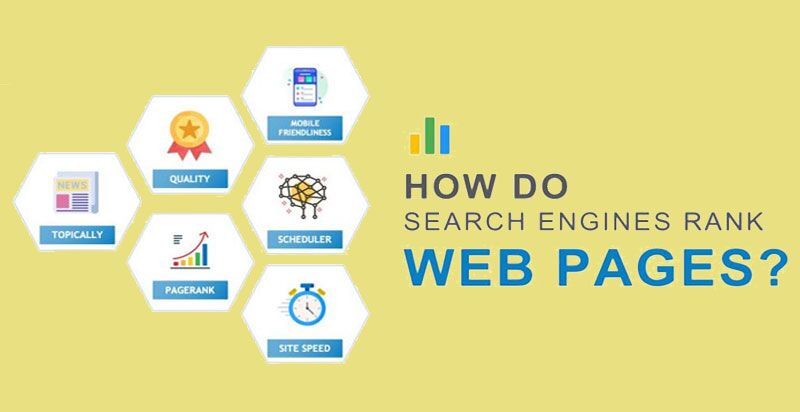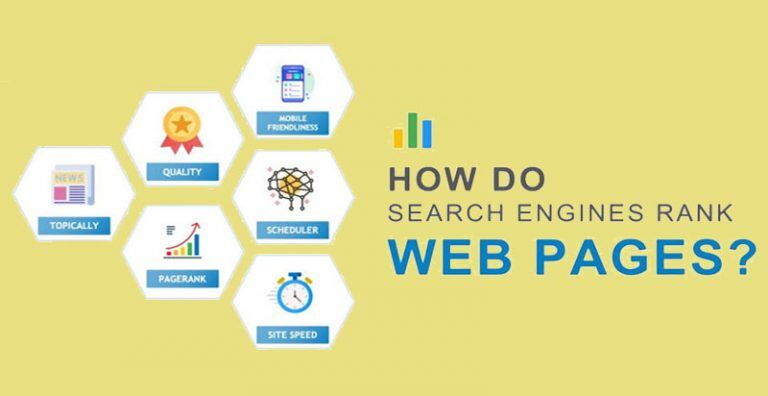 The Internet and the World Wide Web we know today would be utterly unnavigable without search engines. But how do Google, Bing, and the other search
Read More »
How Much Untapped Potential is Hiding in Your Campaigns?
"If you're hiring an agency you want great ideas, a stellar track record, and put results first. Amplitude provides that kind of service." — Greg Srolestar, Program Director at Child Welfare Initiative
No obligation and yours to keep.