On July 31, 2019, Google released a statement describing its plans to update the Google Ads platform. In the coming weeks, close variants (words and phrases with the same meaning as a chosen keyword) will be included in most keyword bids.
This is good news for digital marketing agencies and their clients. The update is coming as part of Google's efforts to ensure that Google Ads succeeds in the age of ad blockers and multi-channel digital marketing. Companies that pride themselves on effective Google Ads campaigns will see better results in the long run if they take the time to understand how this update affects keyword match types.
If you or your firm is running a PPC campaign through Google Ads, consider these three tips for maximizing your ROAS after this change.
Know The Differences Between Each Keyword Match Type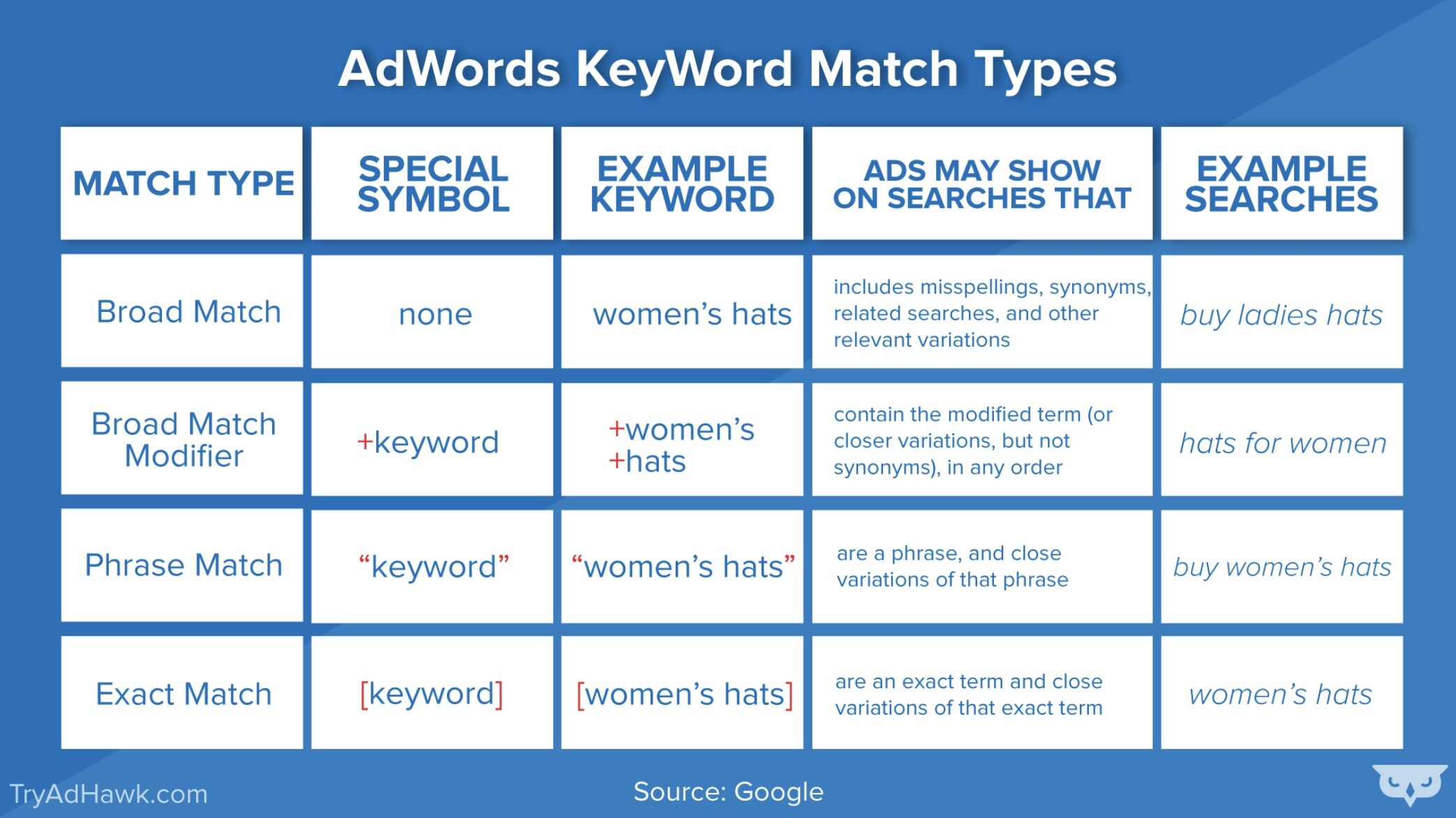 Currently, Google Ads offers four different keyword match types. Broad match is the least complicated of the four. When applied, broad match will cause your ad to show up for words and phrases that are close in meaning to your keyword but still slightly different. This includes close variations that may not be relevant to every single user. Although broad match has the strength of reaching more searches, this wide application may actually lead to negative results in some cases.
With each of the other three match types (broad match modifier, phrase match, and exact match), ads become less visible but increasingly relevant for the queries they appear for. With the new changes that Google is rolling out, all three of these keyword match types will include close variations in addition to their current function. Now, even synonyms for your keyword (ex. "mow lawn" vs. "cut grass") will apply, increasing the likelihood that a quality lead will see and click on your ad.
Use Automated Bidding Tools
Many successful PPC agencies have moved away from traditional manual bidding strategies. With the increasing popularity of Smart Bidding, firms are seeing the power that AI can bring to the process of selecting and purchasing specific Google Ads. Individuals and organizations that want to enhance their efforts and capitalize on upcoming updates should consider each available automation tool.
Monitor and Analyze the Effectiveness of Your Ads
In the same way that bidding is becoming increasingly automated, reporting and monitoring is no longer the manual task that it once was. By leveraging Google Ads scripts, you and your team can build a database of close variants that are not driving revenue, and remove them from your keyword match types. This will help you prepare for the increase of synonym appearances that your ad will likely face as a result of the new update.
Succeed at Google Ads
Some firms have expressed anxiety about this update. Truthfully, firms that inject their PPC strategy with adequate monitoring will have nothing to fear. Because we focus on analyzing search terms reports in depth, we here at Amplitude are confident that this change will only increase our effectiveness and grow ROI for our customers.
To prepare for the changing landscape of Google Ads, smart business will find reliable service providers to help them with their digital marketing efforts. According to Clutch, a B2B ratings and reviews platform that offers research-based evaluations of companies, Amplitude Digital is among the top PPC agencies in Los Angeles. Data-driven business resource, The Manifest also lists us as one of the best digital marketing agencies in southern California.
Interested in learning more about services? Reach out to our team to set up an initial meeting. We'd love to hear more about your PPC goals and digital marketing strategy.