With nearly 80% of Americans online, the Internet is proving to be a strong competitor for TV.
TV, the longtime king of entertainment, has to produce increasingly creative programming to keep up with the Internet and its billions of pages of videos, blogs, memes and more.
And it's not just TV networks that are feeling the heat. Even television advertising has to compete. And these days, that's a tall order.
More and more frequently, viewers watch TV on platforms that skip ads, like online streaming or DVR. And even when they can't skip ads, viewers tune them out with the help of second screens like laptops and mobile devices. According to IPG Media Lab, 63% of all TV ad impressions are ignored, and 75% of viewers are unable to recall the ads that air while they watch.
That means that to have an impact, ads have to be more innovative than ever. They can't just be a break in the entertainment – they have to be entertainment. And the most successful companies? They're taking a page out of the Internet's book, blurring the lines between advertisements and the viral videos that get millions of views online. They're producing content that's timely and watchable – and, most importantly, shareable.
So – what's working best in viral advertising, and who's behind it?
The funny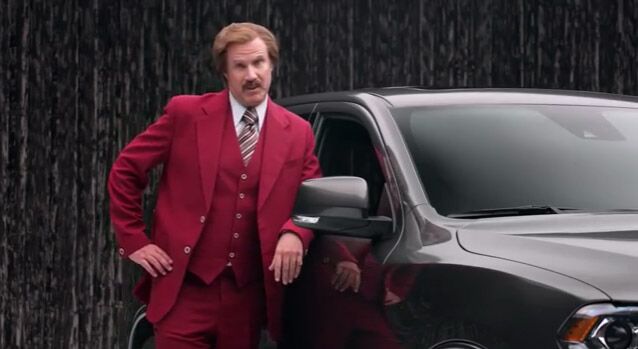 Motorola: The phone manufacturer hawks its new Moto X with "Lazy Phone," a series of ads starring actor and comedian TJ Miller. Miller, playing a "lazy phone," highlights the features of the Moto X smartphone while panning the competition as decidedly dumb. In one of the funniest spots, Miller's "lazy phone" ruins its owner's date when it fails to play romantic music – and then loudly announces a text from another girl. The video has over 15 million views on YouTube.
Dodge: Dodge's ads for the 2014 Durango star everyone's favorite fictional news anchor, Ron Burgundy. Actor Will Ferrell reprises his starring role for the series, which promotes Ferrell's upcoming movie, Anchorman 2, as much as it does the SUV. Dodge's most-watched ad, with nearly 3 million YouTube views, features Ferrell describing the Durango's glove box – which could fit "2 turkey sandwiches, 6 ball-peen hammers, and 70 packs of gum" in Burgundy's typical blustering manner. Ferrell even recently appeared in character on "Conan" to talk to the late night host about the car.
The lesson: To make funny ads, enlist the help of funny people. Professional comedians – especially famous ones like Ferrell – practically guarantee laughs.
The cute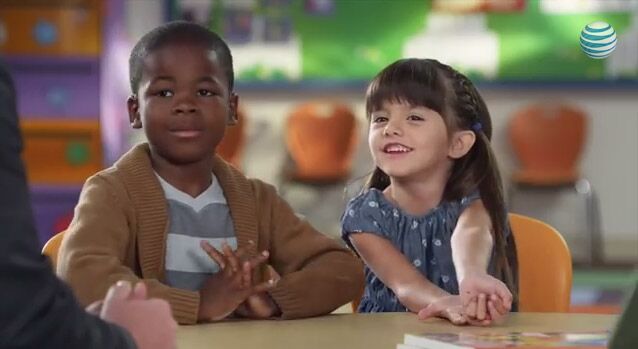 AT&T: The cell phone provider advertises its 4G LTE network with the "It's Not Complicated" series, featuring Saturday Night Live star Beck Bennett and a rotating cast of cute kids. The point? It's better to get AT&T now, rather than later. The newest spot shows an adorable little girl explaining that "it's better to get what you want now" – because if you wait to eat raisins, they'll turn into grapes.
Verizon: Competitor Verizon uses a similar tactic in an ad for its new fiber-optic Internet service, Verizon FiOS. The "FiOS Football Girl" commercial begins with Ella, a spunky little girl who's ridiculed for asking to join the neighborhood football game. But then, Ella uses FiOS to learn everything there is to know about football, even video chatting with legendary quarterback Joe Thiesmann. The spot ends with the neighborhood boys staring in awe as they see Ella announcing an NFL game on TV.
The lesson: Kids say the darndest things. And if you're going for cute in your viral ads, a precocious youngster can't be beat.
The touching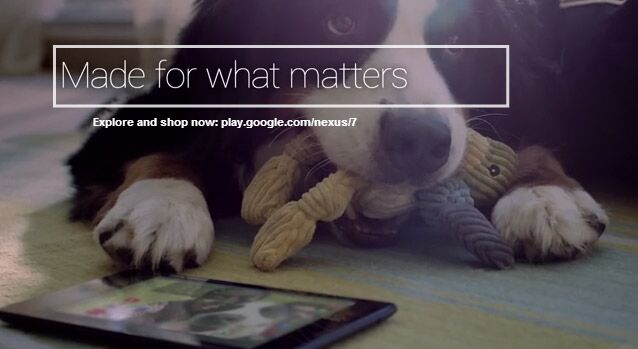 Google: Internet giant Google has been advertising its Nexus 7 tablet with a series of heartwarming, family-oriented ads. One of the newest spots is "Best Friend," which has nearly 2 million YouTube views just a month after its release. It opens as a college student receives a picture message from his mom – his old dog is getting sick. His Nexus quickly finds a way for him to get home, and the ad ends with a sweet shot of an aging dog lying beside the Nexus on the floor.
Budweiser: Budweiser's "Brotherhood" ad, which aired during this year's Super Bowl, features the iconic Clydesdale horses that have represented the brand for years. The 2013 spot, set to Stevie Nicks' "Landslide," shows a horse trainer lovingly working with a Clydesdale pony – and then waving forlornly as the horse rides away in a Budweiser truck. The ads fast-forward to three years later – the trainer sees his old horse in a parade, and afterwards, the horse comes galloping down the empty street to say hello.
The lesson: Nothing is more touching – or tear-jerking – than the relationship between man and his pet.
These brands have gotten the hang of viral advertising, and others aren't far behind. What are your favorite viral ads of 2013?
Kelley McGrath is a former marketing professional, and a guest writer on a few business and technology blogs.