Google really knows how to keep users on their toes. Right from the time the search giant introduced Google+ (28th June, 2011), everyone's been thinking – what happens next? Though Google has always claimed that it's not into any kind of war against other popular social networks, the ever-increasing number of Google Plus users causes a potential threat to platforms like Facebook and Twitter.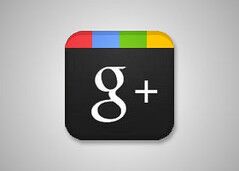 On Tuesday, Google rolled out its master plan; integrating Google+ with Google searches in what they call "Search Your World." If you ask officials at Google about this recent innovation, they will certainly respond by saying that it's an approach towards making the web more personalized than ever. Perhaps, they're right!
In one of his blog posts on ConvinceandConvert.com, Jay Baer commented that Google has the hammer to make us use Google Plus. Of course, the biggest plus point with Google is that it can use its wide range of products (Gmail, YouTube, Picasa, Maps etc.) to propel the growth of Google Plus further. Google Plus is now ready to provide a more social experience to its members. If you're a Google Plus user or signed into your Google accounts, your searches will also include posts and photos that your contacts have shared on the very social platform.
In a way, Google has taken a step to marry private information (only shared with you) with the public web. The search giant has termed this new search update 'Search Across Your World'. Your search results will not only pull information from your Google Plus network, but also from services like Picasa Web (a much popular photo sharing service by Google). In the near future, we can most probably expect more integration of Google's other products into the public searches.
For example, if you search for delicious cupcakes on Google, you'll now see search results including both 'personal results' (cupcakes posts and photos pulled up from your Google Plus network) and 'other results' (related information from people you don't know). Apart from having access to this private information, you can also discover which of your contacts actually shared those pieces of information.
What's more, Google+ profiles have also started to appear based on who you know. Names of people who you already have in your Circles or follow will be visible at the top, followed by other Google+ profiles (which are public). The bigger benefit is that you can quickly add someone you like to your Google+ network right from your SERP (Search Engine Results Page).
Google has always emphasized making searches more relevant and useful. Even if you have a look at its recent search or algorithmic updates, you'll know that Google is only trying to return top quality search results. The integration of Google+ into Google searches is a step in the same direction – making your web experience more social (read personalized).
However, Google hasn't completely killed the way search results appeared before this integration. To provide you with what you exactly want, Google has also introduced a useful toggle button. Depending on whether you want to exclude private information, you can always switch between these buttons.
Is Google playing their cards right? It will be interesting to note what happens in the near future, as social network giants like Facebook and Twitter must have already started getting goosebumps.
Just keep watching, because you never know 'what's next'!
Fang's Take:
This is major! Most will claim this is the end of SEO or PPC or whatever, but not really. What this really means is that just good old fashioned SEO is not enough. Now you must get your customers involved with your Google+ brand profile so that they continue to come back to you, especially since so many other results will get pushed down by these new "social" results.
Related articles