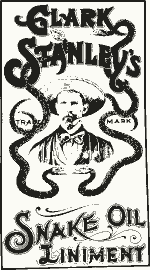 Free advertising. Enthusiastic, commission-only salespeople. Increased sales. It all makes affiliate marketing seem really, really good for your business. But you should never forget – "When something seems too good to be true, it usually is." Such is the case with affiliate marketing. Before you begin a program with the innocent intention of boosting sales and exposure, consider these four compelling reasons why an affiliate program for your business actually could do more harm than good.
Potential Reputation Damage
When you create an open affiliate program, it becomes very difficult to control what your affiliates do in order to earn referrals. Many affiliates will say or do whatever it takes to make a sale, and that includes things like lying to people, making false claims, and even fraud. If your affiliates resort to bad business practices, it will reflect negatively on your business, whether you condone or were involved in the tactics or not. Your affiliates represent your brand, and if your brand is associated with some shady affiliates, it can do a lot of damage to the reputation and public image of your company.
Difficulty with Online Reputation Management
Just about every business knows what it's like to deal with a negative comment or review online. Sometimes the negative comment is minor and easy to handle, and other times it can be devastating if not handled quickly or properly. It's enough of a challenge to monitor your company's social media and online reviews, but it's possible to respond to them. When you have hundreds of affiliates promoting your business on their websites, it becomes almost impossible to monitor and manage negative comments that could be posted on their sites, resulting in damage that you can't control.
SEO and PPC Challenges
When your affiliates are trying to sell your product, they actually become your competitors when it comes to search engine optimization. They'll be gunning for the same keywords you are, and holding onto a top spot on the SERPs will become more of a challenge. In addition, the increased competition could significantly increase the cost-per-click for your pay-per-click campaign. The efforts of your affiliates could actually end up costing you more in advertising costs. While your affiliates may increase your exposure to potential customers, they'll also make it more difficult for you to get that same traffic directly. While referrals are great, you still need to pay out commission.
Negative SEO
Another SEO concern is the potential for negative SEO. There have been changes made to Google's search index algorithm, and now websites can be penalized (with a lower PageRank) if they have unnatural or spam-like backlinks. Your affiliates' referral links will be considered backlinks to your site. If your affiliates post those links on websites that are low-quality or obvious spam (as many of them do), your company's website could suffer from some severely negative SEO. If your affiliates damage your reputation with Google, it will be very difficult – if not impossible – to recover and become visible on the SERPs again.
Linus R writes for SEOMap you can read other articles by the keyword strategy experts by clicking here or you can follow SEOMap on twitter @seomapsocial.