Join us as we learn from top ecommerce experts about how to make online sales grow faster, generate more profit and operate more safely.
Hosted by Amplitude Digital founder Duff Ferguson, our ecommerce podcast goes deep on trends that are driving the hottest strategies in Paid Search and Social, SEO, Email, Security and more!
Have an expert to suggest? Email us at podcast@amplitudedigital.com
December 1, 2020
The pandemic has completely reordered the digital landscape: driving stratospheric change in online behavior and sending e-commerce forward 20 years in a flash. What trends will fizzle, and which will persist? Join us as we look at demographic trends, winners and losers in the ecommerce traffic surge and much more. To download a copy of…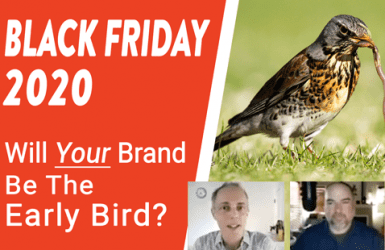 October 2, 2020
This year, Black Friday is arriving weeks ahead of schedule!
Amplitude Digital's search marketing guru Jeff Ferguson outlines how to get your ecommerce brand prepared now for the biggest holiday season of all time.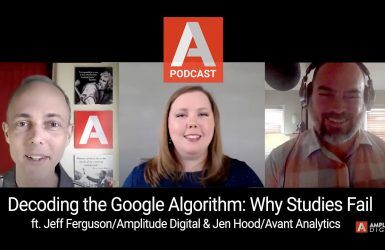 August 4, 2020
What if everything you thought you knew about SEO was wrong?
Amplitude Digital's Jeff Ferguson and Jen Hood of Avant Analytics explain the common statistical errors found in this "research" that render it almost meaningless. This research was also recently published in the Search Engine Journal.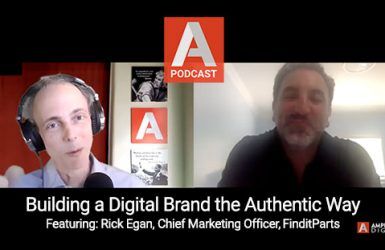 July 14, 2020
Is your digital brand truly authentic… or is it just pretending to care?
Rick Egan, CMO of FinditParts, explains the hallmarks of digital authenticity and how to recover from mistakes.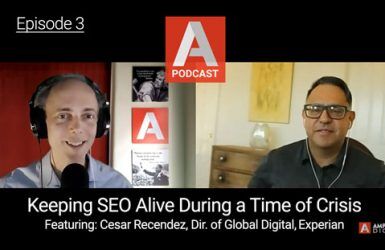 June 8, 2020
As an online advertiser during a crisis period, how do you prioritize SEO spending in your media mix?
Experian's digital guru Cesar Recendez outlines what work is mission-critical and what can be safely delayed. Learn how to defend your organic spend to your board!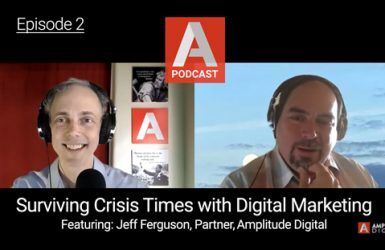 May 28, 2020
Companies need to be creative to survive and thrive during crisis times.
Search marketing expert Jeff Ferguson shares the story behind the story of his Search Engine Journal article titled "The COVID-19 Shuffle: How Businesses Embraced Digital Marketing to Survive the Pandemic."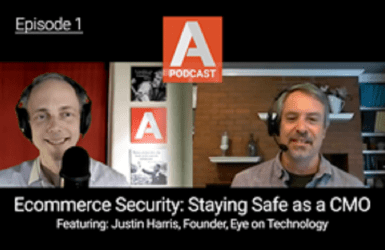 May 21, 2020
What CMOs need to know about ecommerce security today to stay safe.
Ecommerce security expert Justin Harris explains what marketing info is most prized by hackers and how to know if your website is at risk.